Hancock Park
A historic residential neighborhood, built around the grounds of the Wilshire Country Club. Developed in the 1920s, the neighborhood features architecturally distinctive residences. Well preserved mansions in architectural styles such as Tudor and Italian Revival occupy large lots with broad lawns and porticos. The area includes Windsor Square and Larchmont Village, which features quaint shopping and dining.
Hollywood
A larger-than-life symbol of the entertainment industry, Hollywood beckons tourists with landmarks such as the TCL Chinese Theater, the star-studded Walk of Fame, historic venues like the Hollywood Bowl & Dolby Theater. Locals frequent eateries, improv comedy clubs, retro bars and exclusive nightclubs. Hollywood is flanked by the Hollywood Hills to the north, Hancock Park & Larchmont Village to the south, and West Hollywood to the west.
Koreatown
South of Hollywood and west of Downtown Los Angeles, Koreatown is a thriving and diverse neighborhood. K-town has many bars, casual 24/7 dining, specialty grocery stores, some of the best traditional spas in L.A. and a buzzing late-night scene. There are Korean BBQ restaurants with tabletop grills, plus karaoke joints, hip speakeasies, as well as, the landmark Wiltern Theater, an art deco music venue. Koreatown's dense mix of historic buildings and contemporary complexes makes it one of L.A.'s most exciting neighborhoods.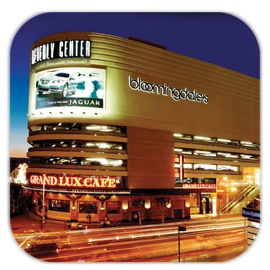 Miracle Mile
This area resides in the Mid-Wilshire district. The original developer of the land, A. W. Ross, coined the name nearly 100 years ago and laid the groundwork of style and class that has made the Mile a fabulous neighborhood to this day. The district is actually one and a half miles long and boasts high-end retail, restaurants, and nightlife. It's an ideal living location for anyone who loves being in the middle of the action.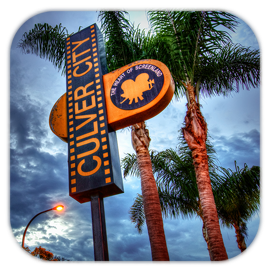 Culver City
A real touch of Hollywood. Since the 1920's, Culver City has been a significant center for film and television, and is home to many studios including MGM and Sony Pictures. Back then, speakeasies like the Cotton Club were open on Washington Boulevard. This historic area boasts landmarks, influential businesses, a myriad of parks, and has been the backdrop to more films than any other area in Los Angeles. Culver City is in the middle and prime position for the Expo line, a light rail that will run from Downtown all the way to Santa Monica, in the near future.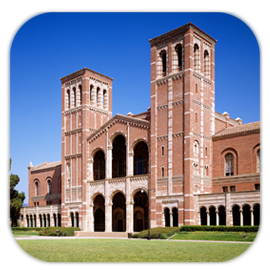 West Side
This urban region, among many other neighborhoods, includes Santa Monica, Beverly Hills, and West Hollywood. The West Side is home to UCLA (my alma mater), Santa Monica College, and West Los Angeles College. This affinity for education isn't lost on the population, as over half of the residents have obtained a four-year degree. It's the home of beautiful beaches, amazing fine dining, and world-famous entertainment; the West Side truly has it all!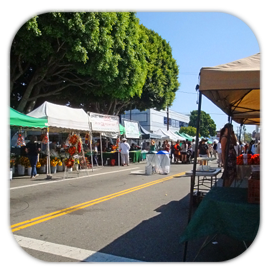 Mar Vista
Nestled between Santa Monica, Venice, and Culver City, lays Mar Vista, a highly diverse neighborhood in West Los Angeles. Even though it has a small footprint at just 2.9 square miles, it encompasses 12 schools. Its central location makes for an easy commute to the beach or the office. Great real estate opportunities have grown immensely over the past decade and are expected to continue. Its nearby airport access makes it an ideal home for the frequent traveler.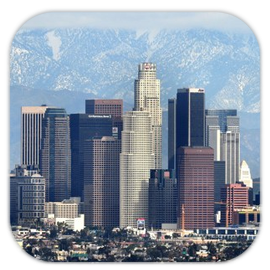 Downtown LA
Things will be great when you're down-town! Los Angeles' central business district has seen a drastic makeover in recent years, becoming an increasingly hip and affluent neighborhood. The prospects of the future may soon equal the past. During its heyday in the 1920's, it was known as the "Wall Street of the West." More recently, the area has been revitalized by the construction of the Staples Center, Nokia Theater, and an additional $1.8 billion dollars in real estate development. From loft living to nuanced neighborhoods, Downtown has something great to offer everyone.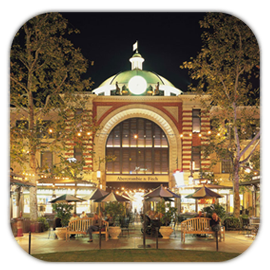 Beverly Grove
Several neighborhoods surround the Grove, which is a world-famous shopping, dining, and entertainment center in a 1900's-themed setting. Also nearby is the Beverly Center, which offers eight stories of the finest shopping in the city. These areas are highly diverse and home to world-class museums, research centers, and widely-known restaurants. If you love experiencing new things, and walkability is important to you, then these areas deliver in spades.



Beverlywood
This small area of 6,500+ residents is surrounded by Beverly Hills and Mid-City. It's highly-educated population is reflected in its elite public schools. Citizens in Beverlywood tend to be older, and more family-orientated. It's also home to the prestigious Hillcrest Country Club, where Groucho Marx was once a member. Its old-world craftsmanship and beautiful views make it one of the most unique and quaint neighborhoods on the Westside.